So we've really stocked up lately on baby stuff. I've fell in love with a few favorites so far, things I can't wait to dress the little guy in and things I've fallen in love with myself that have made my pregnancy manageable.
For baby…
 Baby Leg warmers. Lexi first introduced these to me, but I didn't quite get it. Then I saw these when I was shopping on Amazon the other night.. And died. Of preppy happiness of course. They're kind of perfect for Annapolis no?
aden + anais Muslin Swaddle Wrap
. They're super soft, super cute and from what I've read, super multi-use. Sold.
I just purchased these for baby last weekend – there's other stuff that I'm a big fan of also, including this book series, that Lexi started for us at my baby shower and since my mom and Adam's aunt have both sent us additional books also. I also love my aden + anais changing pad cover, and the super cute storage caddy I bought. Expect the big nursery reveal next week sometime, we just need to get artwork up on the wall and then it'll be good to go!
For me…
 Palmer's Cocoa Butter Formula Massage Lotion For Stretch Marks
. I've only just started to notice stretch marks in the last week or so and even still, they're really not that bad. Hubs calls them my battle wounds. Some women are grossed out by them but I dunno, I find them to be a pride thing – like shit. I carried a child for 9 months! Though I do envy the women who don't get stretch marks
 Crossover Nursing Tank (via The Gap). I'm a big fan of most of Gap's maternity line. I started purchasing some nursing tanks for post baby and I really, really really like this one. It fits me now for starters, so it's super comfy for evening lounging, and is cute to boot. Though I wouldn't necessarily wear it in public as it's a bit…low cut (maybe with a sweater?), it'll still make me feel pretty when I'm lounging around on the couch or in the hospital post-c-section.
Full Panel Maternity Leggings (Old Navy). These, I've found were the best bang for my buck. $14 a pop, and by far the most comfy thing I own these days. I live, breathe and…well…that's about it in these.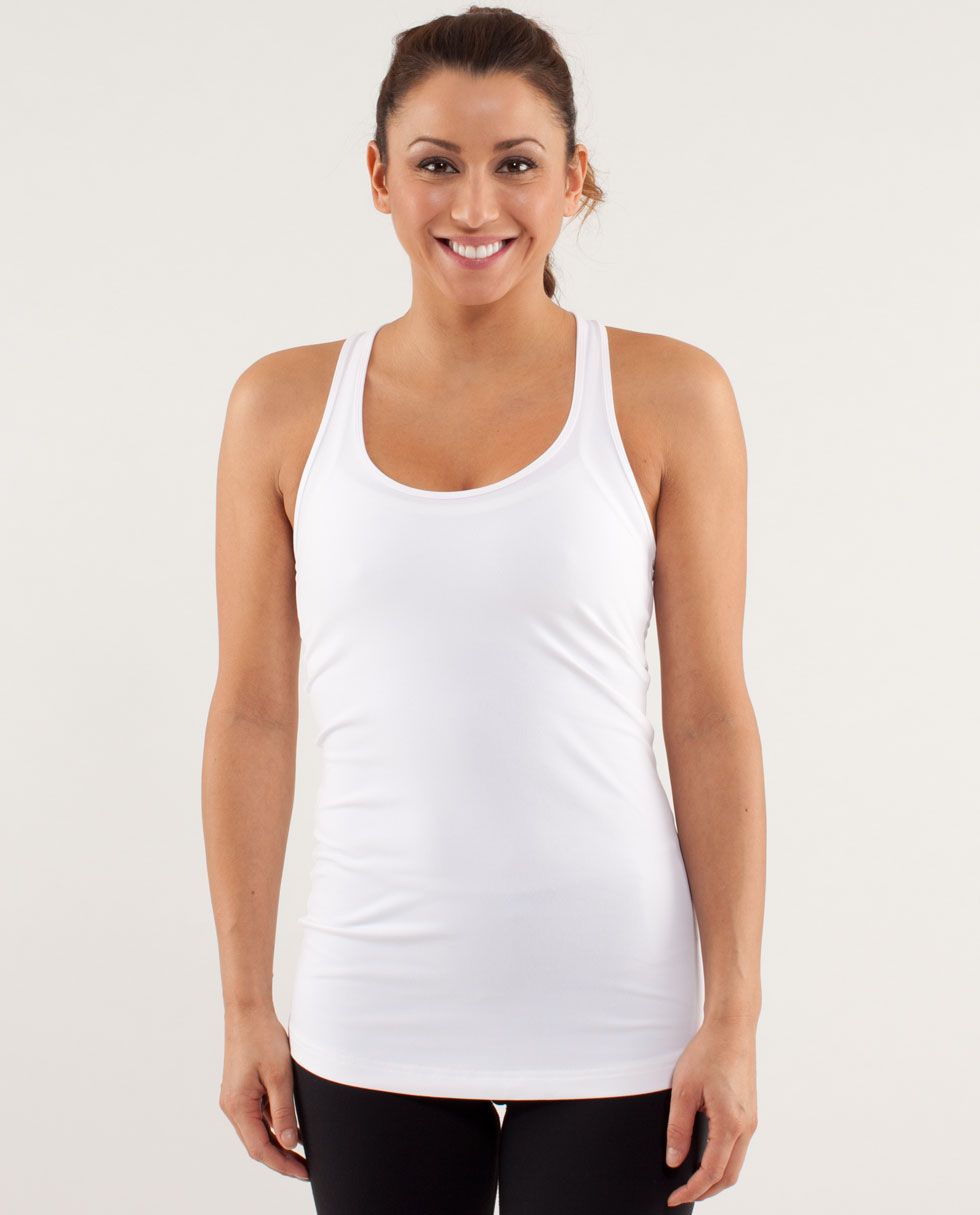 lululemon's cool racerback tank. I own dozens of these tanks, and while I had to size up (usually a six, a size 8 during pregnancy), they've lasted me throughout this pregnancy and are great for layering under a cardigan, sweater, or t-shirt. Probably how I've gotten away with such a limited maternity wardrobe because I've been able to use so much of my regular wardrobe for pregnancy. It's what happens when you lose ~20 pounds just before you get knocked up. Ha!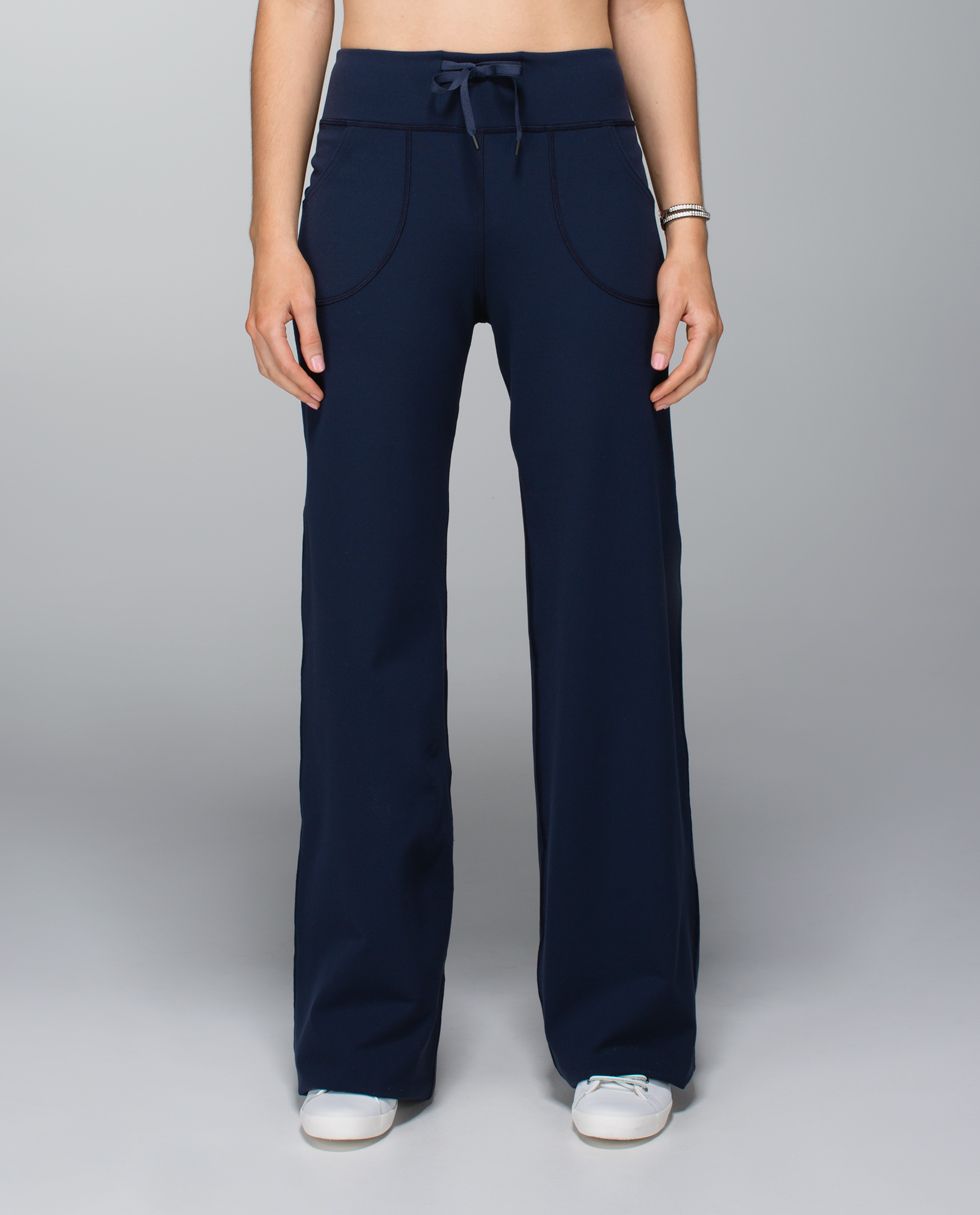 lululemon's still pant. I fell in love with these pants when I worked at lululemon, and because you generally size down in these (otherwise they're huge!) I've been able to roll them up over my belly or down under my belly and lounge around the house in them. They're probably also the pants that I'll be coming home in and living in post surgery since they're that comfortable. Close second? The Astro pant.
What products/clothing items are you loving these days? Any post-natal must haves that you loved or didn't (for yourself or for baby)? 
Happy Friday everyone! Stay tuned – Five on Friday is coming back this afternoon!